Getting there: 94-6
Return to Condo 94-6
Unload your stuff onto a snowcat and then park your car. Be sure to move your car regularly if there is lots of snow so the plows can clean the lots.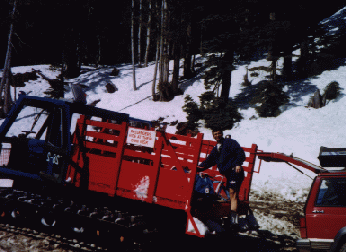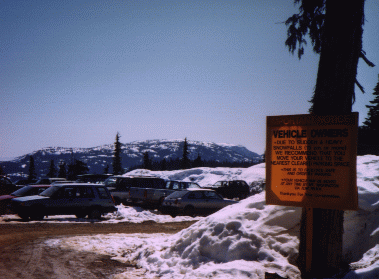 Here's the unit. You can drive to the door in the summer time, but in winter, this is a ski run. The unit is close to the lodge: the roof is the white spot on the left hand edge of this photo (view from the top of the blue chair).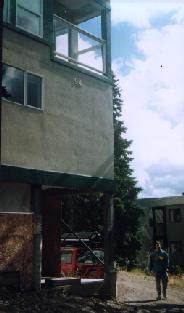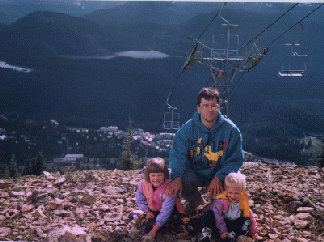 Return to TOP of the page.
---
Condo 94-6 / maintained by Wendy Myrvold / wendym@cs.UVic.ca / revised Nov. 4, 1997